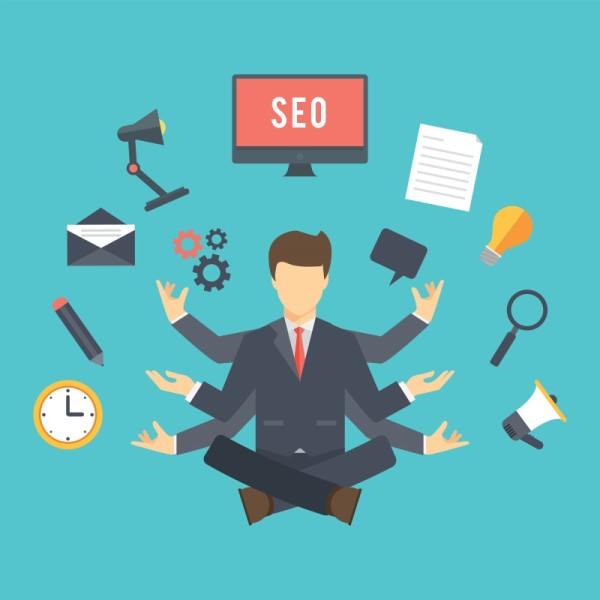 With Google's search engine algorithm changing every year, it's hard as a Cleveland business owner to stay current with all the changes. If developing local leads is a priority for your business, then staying up-to-date and knowing what works and what doesn't is paramount. It almost seems that every Cleveland business needs to be a Cleveland SEO expert, as well. 
Here are some of the latest changes this year for local SEO, and best practices for dealing with them so you can stay on top of the latest search results when local consumers search for what your business provides.
7 is the new 3!
Last year when someone searched for a local plumber, what Google presented was called the "7-pack," seven local businesses listed below the three pay-per-click (PPC) ads at the top of the page. That's all changed. Google decided seven was too many, now there are three results for consumers to choose from when they search for something locally.
Why did Google do this? There are a few theories about that, none of them confirmed. The biggest and most believable reason is that Google is trying to create the easiest experience when people search for something local on their mobile phones. It was no secret last year when Google's algorithm pushed down many websites that were NOT optimized for mobile searches.
What does it mean to be optimized for mobile searches? It just means the site is designed to display a smaller, more simplified version on the smaller screens of smartphones and tablets. There's less mess and clutter, and more focus on on-page links and buttons. If your website isn't optimized for mobile searches, then you aren't showing up in search results for people searching on their phones. Considering that 80 percent of searches are for local services and goods, and that more and more people are using their cell phones to purchase or research the items and services they plan on buying, showing up in mobile searches is very important, if not CRITICAL.
The other reason for Google making the change from seven to three comes from the search statistics around the last four search results in the old 7-pack. Consumers are funny creatures, and they are lazy. More than 90 percent of internet users never even go to the second page when they search for something. In fact, more than 30 percent of all traffic went to the first website found under the 3-pack business listings in the organic search result section. Consumers want what they want and they don't want to have to search for it very long, which is why Google probably cut off the other four results – not many people were clicking on them, anyway.
A bigger conspiracy theory regarding the change is that Google is getting customers used to the format of a few options. Right now Google is testing a new lead format in some markets that gives you "sponsored local search results," similar to the 3-pack combined with pay-per-click ads. The reason why I'm inclined to believe this theory is because Google is, first and foremost, an advertising company. They have stockholders, and they derive almost all of their income from paid ads. Figuring out how to make more businesses pay for ads by introducing this wouldn't be out of the realm of possibility.
What Happened to My Google Local Page!?
The big shake-up was when Google decided to separate a business' Google Local page from the Google+ profile. For your Google+ page, there's no more reviews, location data, contact info, etc. – it's just updates. Think of it as Facebook for Google, where people can find other groups, people, businesses, etc. by interest, and also connect with others through "communities" i.e. Facebook groups.
In my opinion, Google did this for two reasons: to compete with Facebook and to make pages more mobile-friendly.
Should you be using Google+? Yes, it not only attracts local traffic, but it can also help with your business' online reputation. Fill out the profile and start posting fresh content. The name of the game when it comes to drowning out negative reviews and pages about your business is to make sure you have other pages and blogs that are producing consistent (positive) content. Consistent content pushes the page up in the search engine, pushing other (negative) pages down at the same time.
So what about your Google Local page, then? It has transformed into your Google My Business (GMB) page. This is a very important page for local search results, so make sure it's completed, too. (We'll go over this later in the article.)
Mobile vs. Desktop: Which to Focus on?
Both! If you search for "plumbers 44107," you will get different information when you are on a mobile device and when you are at home on your desktop computer.
On a mobile device, Google will first show you pay-per-click ads (ads always display first), then under those, it will show you the 3-pack of three local businesses closest to your location. You will see the street the business is on (no address), its hours of operation, and, instead of a phone number, there's a phone symbol to touch and dial that business. If you click on the business name, you will be taken to the GMB page where you can see a map of the location, reviews, phone number, website link, and more.
Now, if you search for the same "plumbers 44107" on a laptop or desktop computer, you will see four pay-per-click ads, a map along with the 3-pack, and then organic search engine results right below that. You also may have noticed that there are no more pay-per-click ads on the right-hand side; that's because Google took them away and added an additional ad at the top. In these search results, you will find for each business (if it supplied this information), the complete address and phone number (no phone symbol), a button for directions, and a website button if they have one.
Here's where it gets more competitive for local business owners. If someone clicks on your business in the desktop 3-pack, they are taken to the next page that shows your GMB info, but also has your 3-pack info next to 20 other competitors. It is too easy now for someone to click past your business to see a map with 20 other locations all competing for that consumer's business. It is even more critical now to have positive reviews because Google is basically laying your business next to all of your competitors. If you have bad reviews or incomplete information on an un-optimized page, people will see that and just click the next closest business that has complete info and positive reviews. Remember, people take incomplete or negative information very seriously, and now there are too many options laid out for them to go with a business that's not taking its online reputation seriously.
Be aware that consumers are searching from both mobile devices and desktop computers. Filling out all of your info is vital to show consumers that you have your business reputation in order. Having numerous positive reviews may stop consumers from continuing their searches past your business toward your competitors.
Review Filters: Now Consumers Don't Have to See Your Business!
This section is mostly aimed at restaurants, but you never know if (or when) Google will decide to apply this to other local businesses. Google recently enacted a review filter when someone searches for a restaurant. Go ahead and search for "Italian restaurant 44107." There's an option for consumers to filter by rating (reviews), price range, or open hours.
This makes it even more vital that you as a Cleveland business owner get proactive about your online reputation and start courting reviews. How do you do that now that Google separated Local and Plus? Simple. Use Grade.us, one of the top review management software tools, and enter your business name and zip code here: www.grade.us/home/labs/google-review-link-generator. Choose the second option after you find your business, and attach that link to everything the consumer takes home with them. If you are doing this, you will no doubt generate many positive reviews, and then you won't have to worry about being filtered out from the local search results.
10 Best Local SEO Practices for 2016
Now onto the meat of this article! The second half of this article is divided into two main sections: on-page SEO tips and off-page SEO tips. Both are required for success in the local search engine marketing game.
On-Page SEO Tips
These on-page SEO tips will help you tackle 80 percent or more of what you have to do to help your website rank in local search results. These are things almost any business owner can do without necessarily hiring an SEO expert.
Title, URL, H1 and Other Gibberish
No, this isn't a code; these abbreviations stand for specific locations on a page where your words need to be deliberately chosen. If you're trying to rank for "plumber in Cleveland" to have customers find you in the 3-pack or in the "organic" search ranks, you have to make sure you use that keyword phrase in the title of one of your web pages. Get creative to build an interesting and captivating title around those words, and consider adding "buying" keywords like best, cheapest, or highest-rated to create titles like: "Looking for a Plumber in Cleveland?" or "Sam is the Best Plumber in Cleveland."
So what is H1 then? Look at this article. Do you see the bolded phrases separating the sections? Those are headers (and this article has a lot). Headers should be readable and contain your keyword or related keywords. When Google searches a web page to figure out what it's about when deciding what results to offer a searcher, it looks at the other words next to your keywords to determine if they are related (called Latent Semantic Indexing). If they are related, then Google determines that the content is connected and appropriate.
The takeaway: add keywords in the main areas of each page (like the title, URL and section headers) and include keywords that are related to your keyword so your content will be relevant to the search terms your customers are using.
Page Loading Time, What a Drag!
This metric is VERY important in Google's eyes. If your site is slow, it won't show, period. To make sure you don't lose any prospective customers to faster-loading competition, you can speed up your load time with a free WordPress plugin called WP Super Cache that has an average review of 4.2 out of 5 stars and more than 1 million installs.
If you don't have a WordPress website, what are you waiting for? We at Bantam swear by this platform as one of the most intuitive and easy to use. Without much (if any) coding knowledge, you can add or change pages on your website easily, without filing a request with your web company and possibly waiting weeks to get it posted. Just log in and do it yourself! If you have questions or need WordPress training, call us.
Optimize your Website for Mobile Devices
This is even MORE important than page loading time. If your website isn't optimized for mobile devices, Google may not show your business in the search engine ranks at all. It's a brave new world out there, and Google is making sure EVERYTHING is optimized for mobile devices. This is why United Airlines and other major companies are just going with a mobile website and abandoning the desktop version altogether. Mobile is the future!
If you have a WordPress website (you really should), then here are the steps to optimize your website for mobile searches in Cleveland.
Log into your WordPress website and click on Plugins
Add new and search for Jetpack, install and activate
Connect and authorize Jetpack
View all features and click on "Mobile Theme"
That's it! Many companies charge at least $250-$500 to do this!
If you don't have a WordPress website (I thought we talked about this), then here are some helpful steps to optimizing your website for mobile devices.
Buy a new mobile site. Dudamobile is a great place to create one in an hour.
Upload to your hosting platform. That's it!
Internal Linking Structure: Let Your Pages Talk to Each Other
This is actually an easy thing to accomplish. Basically, your pages should link to each other like a strong reinforced web. If you are a cosmetic dentist targeting "veneers" and "cosmetic dental," chances are you might mention these words on each other's pages since veneers are a type of cosmetic dentistry, and if you're a savvy cosmetic dentist, you'll have pages for each type of cosmetic dentistry you provide. By linking your "cosmetic dental services" page to your page about "veneers" and vice versa, you make both pages stronger in Google's eyes.
This is telling Google that all of these pages are relevant and related, reinforcing the chances that you are delivering quality content to the people searching for these keywords. Plus, it keeps people on your website longer, which Google also counts as a good metric for ranking sites. The longer someone stays on your site, the higher the chances they're finding relevant content that delivers what they were searching for, and Google notices that.
Privacy Policy & Terms of Service
These pages are pretty easy to add because they're fairly standard. You can either have your attorney draft these for you OR you can generate them on this website, using a templated boilerplate version that will satisfy Google. When you add these pages to your site, it tells Google that you are a serious website playing by its rules.
Off-Page SEO Tips
Off-page local search engine optimization is a LARGE WORLD. These are the things you need to concern yourself with the most. Like our five on-page SEO tips, these help you address 80 percent of what you need to accomplish off-page in order to rise in the search engine ranks for the keywords you are targeting.
Links, Links, Links (Build Them!)
Linking is simply the act of finding other websites to list your domain URL i.e. http://www.Bantamedia.com/ or a specific page URL i.e.  http://www.bantamedia.com/services/. Finding links can be a task in itself due to the numerous types of links available:
Contextual (found on another website's page within the content, like we've done several times in this article)
Forum (message boards people join to share info about interests or industries)
Social Share (shared on a social media site like Facebook or Twitter)
.Edu (links from educational institution's websites, which are usually trustworthy)
.Gov (links from government websites, which are also very trustworthy)
Blog Comments (that's why comment sections ask for your website)
Article Directories (like About.com)
These are just a sampling of the types of links available. Backlinko, a big linking firm, did a study of one million websites occupying the first page of search results for a given keyword, and found that all webpages that were high in the search results had backlinks built to their site. Google translates this as: "Your content is so good others are sharing it, so this must be valuable, unique content to give other people searching for the keywords on the linked page."
This is where a good Cleveland SEO company comes in handy, because they can research your competitors and find out what links they have on their websites, and simply re-engineer those same links to your site, while adding ones your competitors don't have. This will help you rise in the search engine ranks to show up for your keywords or phrases, leaving your competition in your dust.
Prioritize Review Sites
This is TRULY IMPORTANT. Please find all the review sites for your local area and for industry. These type of sites can make or break your business, so ignore them at your own risk. Some example of these types of sites include Yelp, Foursquare, Angie's List, and Health Grades. These types of sites have gained  authority in the eyes of Google because they help consumers make educated decisions, and they're frequented often because of the fresh and relevant content (reviews) being added every day. You should build your business page for each relevant review site to be optimized fully with all the needed info.
These are also useful if there's some negative info about your business out there not on a review site, because these strong review websites usually overshoot the negative competition, forcing other results down in the search engines ranks and hopefully onto page 2 (Neverland). This can be a double-edged sword because if you have negative reviews on these sites, they will show up to warn consumers away from your business. The best way to deal with these is to:
Respond to each review if possible, thanking reviewers for their time.
Explain how you're dealing with the problem, without getting defensive.
Proactively court reviews so you can amass more positive reviews.
Install a Review Funnel to filter out negative reviews before they make it online.
Business Citations: Setting Up a Solid Foundation
This type of link is in its own category. A business or local citation is a website that displays a business name, address, phone number (NAP) and any other pertinent business information. A very popular citation site you may be familiar with is Manta. Google looks at these types of sites to figure out how trustworthy a brick-and-motor location is. The more citations, the more trustworthy the business. A mandatory strategy for any Cleveland business trying to rank for local keywords is obtaining as many citations as possible (and don't forget to check your competitions' citations first!) Use WhiteSpark to find the top niche and local citations for your business.
Another use for these citations is taking up the first page of search results (i.e. the most valuable internet real estate) for your brand. This is a crucial aspect of Brand Securitization that pushes down possibly untrue or negative web pages (like rip-off reports), pushing them off the first page of search results where 90 percent of searchers never go.
An important note about local business citations: having no citations is preferable to having the wrong citations. It's very important to be consistent with the same NAP on every listing. Simply spelling out "Road" in one citation and abbreviating Rd. in another registers to Google as inaccuracies and inconsistencies – AKA untrustworthiness. Make sure ALL of your citations are the same, preferably the same exact citation structure that's on your Google-verified GMB page.
Own Your Web 2.0 Properties
Web 2.0 properties are platforms people use to curate (collect and share) and create content. Think not just Facebook, Twitter and YouTube, but also Tumblr, Reddit, Blogger, Weebly, etc. KnowEm.com is an easy way to check for and claim Web 2.0 properties for your brand. It's pretty easy to set up accounts on these sites to post content about your business. Links on these sites show Google that your business or website is going "viral," which means it's getting around on the internet and popping up in social shares. The more links you have, the more "viral" you are getting.
Each Web 2.0 property gives you another search result opportunity to crowd out other competitors, helping you control what consumers see, and ultimately helping channel traffic to your actual website or location. Having links from these sites to your webpage or website is a good back-linking strategy; just make sure you're adding relevant and unique (original) content or Google will look at the post as if it were a spammy email from a Nigerian prince.
Optimize Your Google My Business (GMB) Page
Perhaps the single most important tip to showing up on Google's 3-pack is having a fully optimized GMB page. It is easy to claim your page, simply go HERE and sign up. Fully complete each area, and then start getting reviews for this page. Don't forget the link to the review link generator previously in this article so you can share the review link and start building a solid online reputation.
Of course, a smarter way to go about getting reviews to your Google My Business page would be installing a Review Funnel. This handy piece of software creates a page specifically for your business so that happy consumers can leave their info (allowing you to remarket to them in the future) and get prompted to leave a review on a specific review site. A review funnel can also filter out negative reviews, enabling a manager or business owner to get to consumers before they take their negative experience online.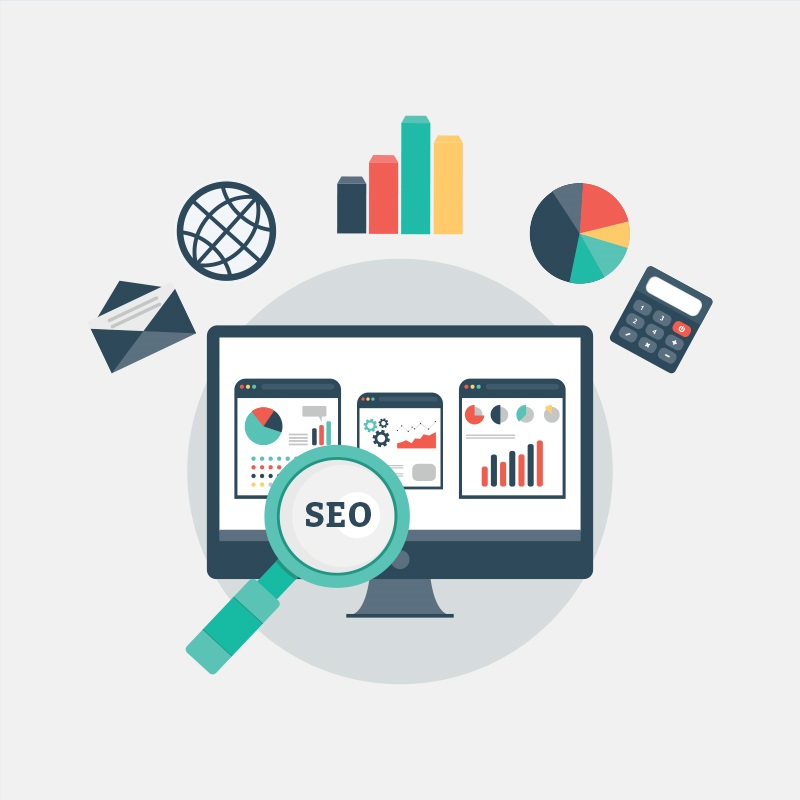 Where is Local SEO Going?
Like I mentioned in the beginning of this article, Google is constantly tinkering with search engine algorithms. Stay up-to-date with the latest changes to keep your website competitive and in the 3-pack for your most relevant keywords. Making sure your on-site SEO and off-site SEO are both up to par guarantees that your website will rise in the ranks and be found on the first page of Google. Of course, if you're in a super competitive business niche like "Cleveland DUI Attorney," then you'll need more back-links and more unique targeted content than you would to rank for a less competitive niche like "North Ridgeville Plumber."
One last warning with regards to all off-site SEO: Don't go overboard. There's a term in the SEO world called "link velocity." Link velocity is the rate at which back-links to your website are added and indexed (found by Google). Spammy sites usually have very fast link velocity because they're trying to rank very fast – unnaturally fast – for a specific niche so they can get their money fast. These sites are usually not trustworthy, whereas an "authority site" which is highly trusted by Google and usually delivers valuable content has a steady link velocity. In this case, slow and steady wins the race. So don't go off and make 200 citations in one month to get it over with; spread it out evenly over six to 12 months. Consistent, quality, unique content added regularly is what Google wants to see.
If you utilize all 10 of these SEO tips and pay attention to the changes this year, there should be no reason why your site doesn't gain ground in the search engine ranks. We cannot guarantee you will be No. 1, but we can guarantee that you will rise in the ranks. Just keep adding content, collecting reviews, filling out citations and eventually (depending on your niche) you'll be gaining new customers in no time. You may even become a Cleveland SEO expert and dominate your local business niche!
Photo Credits: SEO Man Designed by Freepik and SEO icon Designed by Freepik