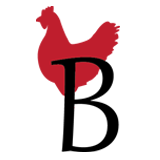 BantaMedia offers freelance writing and editing, social media consulting, and digital PR/marketing services to support small and mid-sized businesses.
With roots planted firmly in journalism, our core strengths center on targeted wordsmithing: writing in-depth feature articles, snappy marketing materials, and engaging content for print and online publication. By turning complex technical topics into crisp, compelling content, Bantam brings clarity to your brand story that attracts attention, engagement and – ultimately – the actions that drive your business.
We go beyond storytelling to help you build buzz on social channels, engaging communities to take action because of what they read. We have built and managed the online presence and digital marketing campaigns of local and national brands with proven results. Specializing in social media start-up, strategy development, community building and engagement, we will integrate your communication channels with consistent messages to drive customers toward your bottom-line business goals.
Call it multimedia journalism or content marketing, BantaMedia develops creative content that generates results across channels. Marrying personality with professionalism and quality with creativity, we work as a dedicated extension of your marketing team. We work best with small businesses whose small marketing departments – often the owners themselves – are too busy to write content or keep up with online trends. When you add Bantam to your team, we'll handle content and digital marketing so you can focus on running your business.
>> Meet the face behind BantaMedia >>